Mission Statement
Sark Custom Awnings and Window Coverings, Incorporated strives to provide quality and dependability while standing behind the work that it produces and keeping up to date on all industry trends and practices. To be an industry leader that provides competitive pricing while maintaining the integrity and quality of the work that will exceed the customer's expectations every time.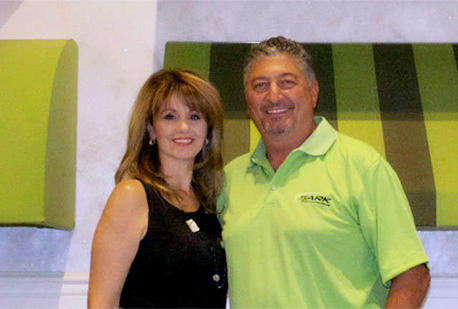 Corporate History
1985 – Sarkis and Angela Mehtemetian opened Sark Window Coverings in Orange County, California. A then newlywed couple, Sarkis and Angela were entrepreneurs that started off by just selling blinds and window coverings, then soon after began manufacturing and selling.
1991 – Being that business had gotten bigger and busier (as had the family) the company was relocated to Glendale, California. It was at this time that the entrepreneurs decided to take the next step in building the business and began selling, manufacturing, and installing awnings, while continuing to sell, manufacture, and install window coverings.
1997 – The company was incorporated Sark Custom Awnings and Window Coverings.
2010 – Sark Custom Awnings & Window Coverings was certified by the Woman's Business Enterprise National Council as a Woman-Owned business.
2013 – Sark Custom Awnings moved to its current location in Pacoima, California. We became a licensed LA Certified Fabricator with all operations under one roof and a newly renovated and larger showroom, we look forward to serving Southern California for years to come!
Work Parameters
Sark Custom Awnings &Window Coverings, Inc. is a direct manufacturer and does all work in house. We sell, manufacture, and install custom awnings, canopies, tension structures and architectural structures for wholesale and retail customers. We do in-house logo and graphics designs and applications, based on our client's needs.
We offering design, engineering, and permit services to our clients. We also sell and install, but no longer manufactures window coverings. We work on projects for private entities as well as government contracts from time-to-time. We also participate in union Installations and prevailing-wage jobs